If you own a blender or food processor you've got the ability to make a pesto. The thing I love about pesto is that there are so many options and it's so quick and easy to make. A real one-bowl wonder! Pesto packs a big nutrient punch with loads of vitamins, minerals, antioxidants and good fats. Forget store bought dressings. You can use pesto to "pimp your plate" by adding it as a topping on poached eggs, grilled fish, steak, a dip and of course a quick and easy pasta sauce. The options are endless.
Anatomy of a perfect pesto
The Greens
Basil is traditional but you can also use coriander, parsley, rocket or spinach. It's a great way to use up all those additional herbs in your garden or all that spinach in your fridge that's looking a bit sad.
The Nuts
Pine nuts are traditional but pistachio, pecans, macadamias and cashews (not strictly speaking a nut) are all fantastic. Make sure you lightly toast them to really bring out the flavour!
The Oil
It's hard to go past the traditional extra virgin olive oil. Make sure you use a good quality one for the ultimate taste. Macadamia and avocado oils also work well.
The Seasonings
Garlic and some good quality salt and pepper is a must in my book but I also like to add finely grated lemon rind or chilli flakes. The sky really is the limit here so get creative.
Parmesan cheese
Traditional basil pesto has it but I usually leave it out of mine and I think it still tastes pretty awesome.
Here's a recipe for one of my favourite combinations.
Rocket and Pecan Pesto
60g young rocket leaves
7 g parsley
12 large pecan halves (lightly toasted)
2 roughly chopped cloves of garlic
½ cup extra virgin olive oil
35g Parmesan cheese (optional)
Salt and pepper
Place rocket, parsley, pecans and garlic in a blender or food processor and pulse until finely minced. With the motor running slowly pour in the olive oil. Mix in the parmesan and season to taste. Store in a sterilized jar in the fridge for up to a week.
How do you like your pesto? Share your favourite ingredients in the comments below.
If you liked this you may also enjoy: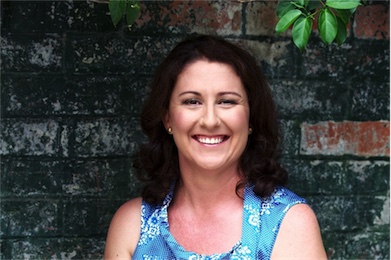 Need help with your health?
Norelle Hentschel is an experienced Naturopath with a clinic in Stones Corner, Brisbane who enjoys supporting her clients to reach their health goals.
Want more articles like this?
Receive a monthly digest of natural health information to help you become "health" sufficient!
PS. Your inbox real estate is precious, and we will never annoy you with sales pitches or share your details with anyone else. One email a month — that's it.