With winter well and truly taking hold…especially in the Southern states my body craves warm, nourishing foods. Top of my list is soup.
I'm a HUGE fan of the humble soup. They are easy to make. They freeze well. You can eat them for breakfast, lunch or dinner. (Or even all three!) And they are a great way to use up leftover vegetables.
One of my favourite winter soups is lamb and winter vegetables, finished off with greens and fresh herbs.
I like to use lamb neck chops as they are a very economical cut of meat that packs a lot of flavour. Though for some reason they seem to be out of favour with many butchers at the moment so I've been substituting shoulder chops or shanks. You just need to adjust the cooking time accordingly.
This soup is best made the day before without adding the greens or the herbs. This is so you can cool it overnight and easily remove any fat that rises to the surface. You can use any combination of root vegetables that suits your tastes and if you want an extra nutrition punch add ¼ cup of barley or freekah 40 minutes before the end.
Enjoy!
Lamb Soup Recipe
Ingredients:
• 6 -8 lamb neck chops or 2 large shanks
• 2 teaspoons of olive oil
• 1 large, brown onion, roughly diced
• 1 carrot chopped
• 2 celery stalks roughly sliced
• 1 medium sweet potato chopped (skin on)
• 1 turnip, diced
• 1 swede, diced
• 2 parsnips diced
• 1 litre of beef stock
• 2 cups of leafy greens (spinach, kale, silver beet, cabbage)
• 1 handful of chopped parsley
• 1 teaspoon turmeric
• Sea salt and cracked pepper
Method
Heat the olive oil in a large stockpot over medium heat and brown the meat on both sides. Remove from pan.
Add the onion, carrot, celery and cook for 4-5 minutes until onion is clear. Season lightly with salt and pepper. Add turmeric and cook for 30 secs. Add the chopped root vegetables, cover in the turmeric and cook for 5 minutes.
Pour in the stock and add the meat (and any juices) back into the pan. Ensure the vegetables are covered. Add water if required. Bring to the boil and then cover and reduce heat. Simmer for 90-120 minutes or until meat comes away from the bone.
Remove meat from the pan and shred into small pieces (removing bones). Return meat to the pan.
Add in leafy greens and cook for a further 5-10 minutes.
Just before serving add the fresh parsley and season to taste.
Serves 6
Suitable to freeze
If you enjoyed this you may also like: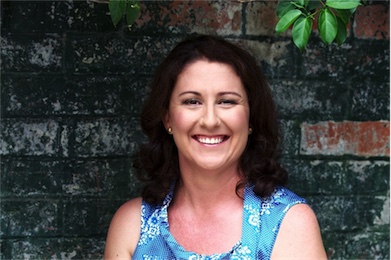 Need help with your health?
Norelle Hentschel is an experienced Naturopath with a clinic in Stones Corner, Brisbane who enjoys supporting her clients to reach their health goals.
Want more articles like this?
Receive a monthly digest of natural health information to help you become "health" sufficient!
PS. Your inbox real estate is precious, and we will never annoy you with sales pitches or share your details with anyone else. One email a month — that's it.