Necessity does breed creativity! I made these when the fridge was looking a little empty (or so I thought) before my order from the markets had arrived and I wanted something for lunch. I'd had this huge zucchini in the fridge that I been avoiding all week and it was time to put it to good use. No way I'm throwing out good food!
Zucchini is technically speaking a fruit but we usually eat it cooked so it acts more like a vegetable. Known as courgette in other parts of the world this member of the squash family is a good source of beta-carotene, Vitamin C, potassium and folate.
These are great for a fast breakfast, work well in lunchboxes and are also suitable to freeze.
Enjoy!
Zucchini Muffin Recipe
Ingredients:
1 large zucchini (3 small), grated, excess water squeezed out

3 large free-range eggs

1 tablespoon macadamia oil

2 tablespoons parsley, finely chopped

50g goats feta, crumbled

Flour of your choice

1 tablespoon of baking powder

Pinch of cracked pepper
Method:
Preheat oven to moderate, grease or line muffin tray (1 cup).
Lightly whisk eggs, oil and seasoning, add grated zucchini, parsley and feta.
Gradually add the choice of your flour until batter is cake like in consistency. The amount you need will depend on your choice of flour and size of the eggs. I used spelt flour and used about ¾ cup.
Place mixture into muffin trays and bake for approximately 20 minutes or until firm to touch.
Makes: 8
Time: 30 minutes
If you liked this you may also enjoy: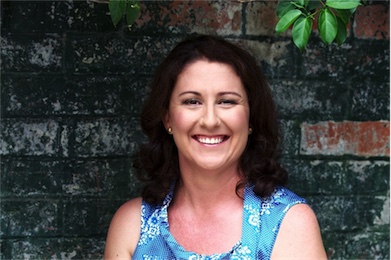 Need help with your health?
Norelle Hentschel is an experienced Naturopath with a clinic in Stones Corner, Brisbane who enjoys supporting her clients to reach their health goals.
Want more articles like this?
Receive a monthly digest of natural health information to help you become "health" sufficient!
PS. Your inbox real estate is precious, and we will never annoy you with sales pitches or share your details with anyone else. One email a month — that's it.