Pancakes used to be far from the healthiest option on the breakfast menu. These days though the pancake has been reinvented. I like this oat and linseed pancake as an energy dense, nutrient packed way to refuel after a long weekend run. Have this and you won't be looking for a mid-morning snack – guaranteed! The cooked pancake also travels well if you want to take it with you and have breakfast in nature.
What's good about this?
(Apart from the taste!)
Oats contain prebiotic fibre to help your digestion and feed your good gut bacteria. The beta-glucans also help regulate blood sugar and cholesterol. Oats are a great source of Vitamin B6 and glutamine needed to make GABA your neurotransmitter of calm!
Flaxseed contains lignans that help hormone and blood pressure regulation. They are also a good source of fibre and essential fatty acids.
Eggs provide a healthy source of protein and fat soluble vitamins (A,E,D,K).
Cinnamon helps regulate blood sugar and the proanthocyanins in the blueberries reduce inflammation.
 Recipe
Preparation time: 5 minutes
Cooking Time: 10 minutes
Serves 1 (hungry adult)
Pancake Ingredients
1/3 cup of rolled oats
2 tablespoons of linseed/flaxseed
½ ripe banana
2 large free-range eggs
1 teaspoon baking powder
1 teaspoon of cinnamon
Handful of frozen blueberries
To serve:
Extra blueberries or sliced banana
Greek or natural yoghurt
Honey or maple syrup
Method
Heat a heavy-based frying pan on medium heat.
In a Nutribullet, spice grinder or Thermomix blitz oats and linseeds until finely ground.
Blend with all remaining ingredients (except the blueberries) until you have a batter consistency .
Grease frying pan with a little butter or coconut oil and pour in batter. Dot frozen blueberries on the top. After approximately 4-5 minutes or when pancake is firm gently flip and cook for a remaining 2 minutes.
Serve with yoghurt, extra fruit and a little honey or maple syrup.
Approximate nutritional content (pancake only without topping): Energy 1900Kj, Protein 23g, Total fat 26g, Saturated fat 4g, Total Carbohydrates 29g, Fibre 15g, Calcium 199mg, Iron 6mg, Magnesium 177mg, Zinc 3mg.
Check out these other healthy breakfast options:
The not-so-humble breakfast porridge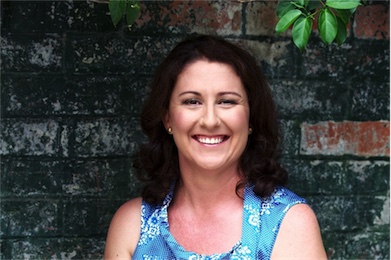 Need help with your health?
Norelle Hentschel is an experienced Naturopath with a clinic in Stones Corner, Brisbane who enjoys supporting her clients to reach their health goals.
Want more articles like this?
Receive a monthly digest of natural health information to help you become "health" sufficient!
PS. Your inbox real estate is precious, and we will never annoy you with sales pitches or share your details with anyone else. One email a month — that's it.