Pancakes always feel like a bit of a treat to me. But these sweet potato pancakes are a healthy version. Have them for breakfast and you can tick off one of your five serve of vegetables for the day!
Health benefits of sweet potato
Sweet potato is a healthy starchy carb which is packed full of nutrition.
It contains 400% of your RDA of beta-carotene, a precursor to Vitamin A and essential for immune health.
The plentiful fibre in sweet potatoes makes them a great choice for managing diabetes and supporting healthy digestion.
They also contain potassium. Consuming plenty of potassium from fruits and vegetables helps maintain healthy blood pressure.
The choline in sweet potatoes promotes healthy hormone balance, sleep, muscle growth and memory,
Health benefits of cinnamon
The sweet flavour of cinnamon is well-known and loved. Research has shown it helps regulate blood sugar and cholesterol.
It can also be beneficial for women with PCOS.
Cinnamon's antioxidant properties make it a healthy addition to any diet.
This recipe is Paleo, gluten-free, vegetarian and low GI (if you omit the maple syrup topping).
Sweet potato pancake recipe
(1 serve)
Ingredients
½ cup of mashed sweet potato (don't add butter or seasoning)

½ teaspoon of ground cinnamon

2 large, organic, free-range eggs

Olive oil or coconut oil for frying.
Method
Heat heavy based frying pan over medium heat

Wisk eggs and add sweet potato and cinnamon and beat until you have a smooth pancake batter

Add oil to pan

Place ¼ cup full of the mixture and cook until multiple bubbles form on the surface (3-5mins).

Flip and cook on the other side until lightly brown.

Serve with a drizzle of maple syrup or honey
Options & Notes
Pancakes can be made ahead and reheated.

Recipe suitable to freeze – you'll need to separate the individual pancakes with waxed paper

Add yoghurt, nuts, seeds and seasonal fruit

For a low sugar version top with stewed apple or passion fruit and omit the maple syrup

To make it super speedy to make in the morning – prep the mashed sweet potato the night before. If I have sweet potato for dinner the night before I'll cook a little extra.
Download a pdf of the recipe with full nutrition information.
Have you tried this recipe? Let me know what you thought.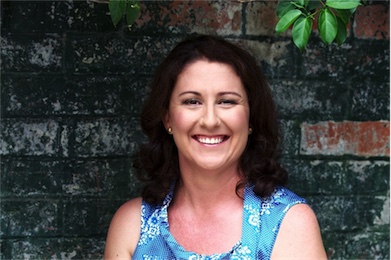 Need help with your health?
Norelle Hentschel is an experienced Naturopath with a clinic in Stones Corner, South East Brisbane and also offers Telehealth consults Australia wide. She enjoys supporting her clients to reach their health goals.
Want more articles like this?
Receive a monthly digest of natural health information to help you become "health" sufficient!
PS. Your inbox real estate is precious, and we will never annoy you with sales pitches or share your details with anyone else. One email a month — that's it.