"Everybody cooks rissoles, darl." Sal Kerrigan – The Castle
It's a classic movie line that Australians of a certain age will recognise. I think Darryl Kerrigan's inner vegetarian would equally impressed with this version!
Vegetarian and vegan-friendly, these are both tasty and nutritious — one rissole packs in around 25% of your daily fibre.
The addition of ground flaxseed makes these an excellent inclusion for women who are looking to balance hormones in PCOS, fertility and perimenopause.
Make them on Sunday and your Meat Free Monday is sorted. You can substitute chickpeas for the navy beans. I've made them into a smaller size and used them for snacks with some pesto.
Recipe
Ingredients
2 cups white Navy beans (cooked)
1 cup pureed steamed or roast pumpkin
1/2 cup red onion (medium, coarsely chopped)
1 yellow capsicum (medium, coarsely chopped)
1 zucchini (medium, coarsely chopped)
1 garlic (clove)
1 tsp cumin
1/2 tsp oregano
1/2 tsp paprika
1/2 tsp sea salt
1/2 tsp black pepper
2 tbsps tomato paste
1 tbsp tamari
1 1/2 cups almond flour
1/2 cup ground flax seed
Directions
Preheat oven to 200 degrees C and line a baking tray with parchment paper.
Add the white navy beans, pureed pumpkin, red onion, yellow capsicum, zucchini and garlic into the food processor, and pulse until smooth. Transfer to a large mixing bowl and add in all remaining ingredients. Mix until a thick batter has formed and transfer to the fridge to thicken for 15 minutes. 

Form the mixture into patties and place on the baking sheet. Bake for 40 minutes, carefully flipping at the halfway point. Burgers should be golden brown on the bottoms. 

Remove the burgers from the oven and enjoy! 

Notes:
Serving Size
A serving size of 12 will make approximately 12 patties.
Too Wet
The mixture will be wet, but you should still be able to form patties with it. If the mix is too wet, add in extra almond flour, 1 tbsp at a time until it reaches a consistency where you can form it into patties.
No Oven
Grill on the barbecue.
Topping Ideas
Guacamole, tomato, lettuce, onion, mustard, or sweet chilli sauce
Serve them on
A burger bun, a bed of greens, lettuce wrap, tortilla
Perfect Burgers
Use the lid of a mason jar to shape burgers into perfect circles.
Crisp Them Up
After removing from the oven, fry the patties in a pan with some coconut oil to make them crispy.
Freezer Friendly
Sure are.
If you liked this you may also enjoy:
Cauliflower Breakfast Casserole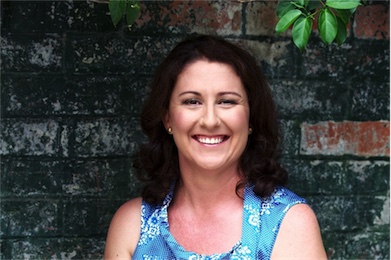 Need help with your health?
Norelle Hentschel is an experienced Naturopath with a clinic in Stones Corner, South East Brisbane and also offers Telehealth consults Australia wide. She enjoys supporting her clients to reach their health goals.
Want more articles like this?
Receive a monthly digest of natural health information to help you become "health" sufficient!
PS. Your inbox real estate is precious, and we will never annoy you with sales pitches or share your details with anyone else. One email a month — that's it.