Your Natural Sleep Solution is here!
Are you getting less sleep than Las Vegas? Waking at 3:00am in the morning and not being able to get back to sleep? Or are you waking every couple of hours? Perhaps sleep is not as refreshing as it once was and you are feeling exhausted, dragging yourself through the day relying on caffeine and sugar hits to get you through and a nightcap (or two) to get you off to sleep.
Lack of sleep can leave you feeling
Grumpy
Anxious or depressed
Craving sugar
Getting constantly sick
Complications of insomnia
Heart disease
Diabetes
Accident and injury due to lack of concentration
Insomnia is often a symptom of something else out of balance in your body and to find your natural sleep solution we will investigate the underlying cause.
Underlying causes of insomnia
Prolonged stress
Mood disorders (anxiety and depression)
Hormonal imbalances (thyroid, menopause, low testosterone)
Allergies
Food intolerances
Gastro esophageal reflux disease
Medication side effects
Arthritis
Obesity
What you can expect in your natural sleep solution
Norelle Hentschel is an experinced Naturopath who has worked with many people to improve their sleep and reduce insomnia.
Initial Consultation – 60 minutes

A detailed health history
Physical examinations including blood pressure, pulse, tongue and nail analysis
Referral for any indicated blood or functional tests
A prescription for symptomatic relief (herbal medicines and/or nutrients)
Provide a diet and sleep diary to complete prior to your next appointment
Follow up appointments – 30 minutes

Analysis of your diet and sleep diary with personalized recommendations
Review of any test results
Development of an individualised treatment plan with goals and timelines
Education and coaching on specific lifestyle practices to support your sleep.
Ongoing
The amount and frequency of ongoing consultations will be determined by your specific case and progress.
Our aim is to get you sleeping well and give you the information and resources to continue to do so!
It's time to make sleep your superpower so you can feel your best and perform at your best.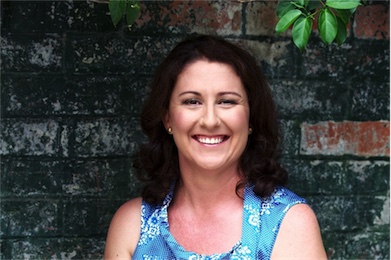 Need help with your sleep?
Norelle Hentschel is an experienced Naturopath with a clinic in Stones Corner, Brisbane who enjoys supporting her clients to reach their health goals.