Elderberries have a long history of medicinal use. Hippocrates, the Father of Medicine, extolled their many virtues proclaiming them to be a herbal "medicine chest".
Elderberry syrup is a delicious way to enjoy the benefits of this plant. Even kids will love taking this pleasant tasting winter herbal tonic.
Health benefits of Elderberry syrup
Immune
Elderberries are traditionally used for immune protection. They have been researched for their antiviral effects. Studies have shown Elderberries to be effective against ten strains of influenza (in vitro) and reduce symptoms by 3-4 days.
How does Elderberry work in viral infections?
Elderberry strengthens cell membranes to prevent viral spike proteins from penetrating the cell wall. This slows down viral replication allowing your immune system a better chance of overcoming the infection. They also trigger the release of immune compounds called cytokines that help your body overcome the virus.
A note on Elderberry and cytokine storms
Recently there have been suggestions in the media that Elderberry is contraindicated in acute viral infections as they promote cytokine storms.
A cytokine storm is an uncontrolled overactivation of the immune system which creates massive amounts of inflammation. A cytokine storm can be deadly. There is no evidence that Elderberry causes cytokine storms.
Herbalist Rosalee de la Floret provides a more detailed explanation of the controversy around elderberry and cytokine storms.
Antioxidant and anti-inflammatory
Like most berries, Elderberry is rich in the plant antioxidant anthocyanin. These phytochemicals reduce inflammation and gently nudge the body into a state of health. A diet high in anthocyanin containing foods also supports a healthy microbiome. Reducing inflammation and enhancing wellbeing means infections will generally be less severe, and you'll recover quickly.
Elderberry is high in Vitamins A & C and was traditionally was used as a blood builder.
Personal experiences with Elderberry
I reach for Elderberry the minute I feel I might be coming down with something – when I get that scratchy feeling in the back of my throat. For this kind of acute application, the more potent tincture of Elderberry is preferable. In clinical practice, I often combine Elderberry with Echinacea and Liquorice.
For best success, the tincture needs to be taken ASAP, in frequent small doses. Viral replication is logarithmic, so the longer you leave it, the less effective Elderberry will be.
Contact your local Herbalist to dispense a tincture for you to have in your home medicine cabinet.
Safety of elderberry syrup
While the unripe berries can cause nausea and vomiting, dried Elderberry is considered safe for young and old and pregnancy and breastfeeding when used within established dosage ranges.
Dosage guidelines for Elderberry syrup
A daily adult dose of the syrup in this recipe would be one tablespoon. For children over two years old, 1-2 teaspoons would be appropriate.
How to take Elderberry syrup
You can take Elderberry straight from the bottle as you would with a standard herbal tincture. But, being a sweet syrup, it's also a delicious addition to yoghurt, porridge, hot chocolate, and smoothies.
Other ingredients
Star anise
Most familiar as a key ingredient in Chinese five-spice, star anise has immune-related medicinal properties. Traditionally it has been used as an effective remedy to reduce mucus and ease bronchial congestion. Star anise contains shikimic acid, a potent antiviral compound used in manufacturing the drug oseltamivir (Tamifluâ).
Aniseed
This familiar flavouring has long been used medicinally to help expel the mucus in hard, dry coughs.
Cloves
Cloves are sweet and warm with both antibacterial and antiviral properties. They also support healthy intestinal motility.
Along with my garlic oxymel, I make a batch of elderberry syrup to keep me healthy throughout the cooler months. These tonics are part of a preventative, "food as medicine" health care strategy.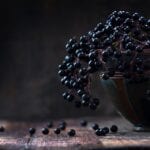 Print Recipe
Homemade Elderberry Syrup
Ingredients
1

cup

dried elderberries

6

star anise

6

whole cloves

2

sticks

cinnamon

2

tbsp

aniseed

3

cups

water

1

cup

raw honey

approximately
Instructions
Place the elderberries, other spices and water in a large saucepan

Bring to a simmer and gently simmer for 40-60 minutes or until liquid is reduced by half

Let cool until slightly warm and then strain out the berries and spices using a fine sieve/muslin.

Measure the resulting liquid and then add an equal amount of honey and stir until blended.

Store in a sterilised jar or bottle in the fridge for up to 2 months.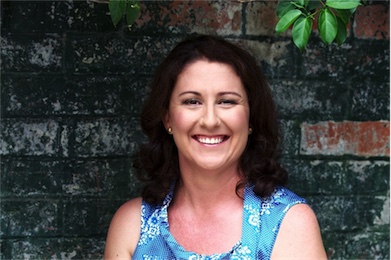 Need help with your health?
Norelle Hentschel is an experienced Naturopath with a clinic in Stones Corner, South East Brisbane and also offers Telehealth consults Australia wide. She enjoys supporting her clients to reach their health goals.
Want more articles like this?
Receive a monthly digest of natural health information to help you become "health" sufficient!
PS. Your inbox real estate is precious, and we will never annoy you with sales pitches or share your details with anyone else. One email a month — that's it.