Time for (iced) tea
With summer turning on it's scorching best here in Brisbane chilled drinks are all the go.
This refreshing, colourful and tasty hibiscus iced tea hits the spot perfectly.
Health benefits of hibiscus
Hibiscus sabdariffa is a plant native to Persia and Egypt where it was traditionally, and rather fittingly, used to maintain normal body temperature and fluid balance.
Modern research has explored the possible benefits of hibiscus for heart health. A small study showed drinking three cups of hibiscus tea per day for six weeks resulted in an average 10mmHg drop in systolic blood pressure (in those with hypertension). It's also shown potential to maintain healthy cholesterol balance.
The high content of anthocyanins, are responsible for the deep ruby red of hibiscus tea and make it a powerful antioxidant. It also contains a useful amount of Vitamin C.
Be sure to add some Hibiscus iced tea to your summer drinks menu.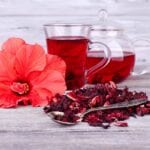 Print Recipe
Hibiscus Iced Tea
A delicious and refreshing Summer drink
Ingredients
1

litre

Filtered water, freshly boiled

1

tbsp

dried hibiscus
Instructions
Add the dried hibiscus to a large heat proof jar or teapot

Pour over the freshly boiled water and let steep for 10-15 minutes depending on how strong you like it.

When cooled strain out the hibiscus and refrigerate until chilled
Notes
Serving notes:
Serve in tumblers with ice and garnish with spearmint or lemon balm.
Make a stronger version and serve it half and half with mineral water
Options
If you like it sweeter, add your preferred sweetener (honey, sugar or maple syrup) to the hot tea. I like to add 1/2 tspn of dried Stevia leaf.
Add 2 tspns of licorice root or 1/2 vanilla bean pod when making the tea.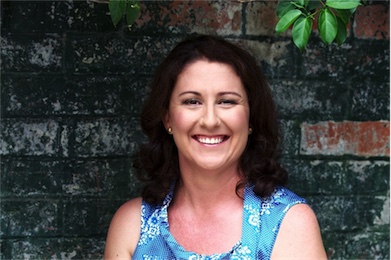 Need help with your health?
Norelle Hentschel is an experienced Naturopath with a clinic in Stones Corner, South East Brisbane and also offers Telehealth consults Australia wide. She enjoys supporting her clients to reach their health goals.
Want more articles like this?
Receive a monthly digest of natural health information to help you become "health" sufficient!
PS. Your inbox real estate is precious, and we will never annoy you with sales pitches or share your details with anyone else. One email a month — that's it.