How echinacea boosts your immune system
Echinacea is the foundation in most of my herbal immune prescriptions.  This plant is a member of the asteraceae or daisy family and has vibrant purple-pink flowers.  But for immune purposes it is the less attractive roots doing the heavy lifting.  Their disportionally long tap roots contain two substances: alkylamides and caffeic acid.  These boost the immune system in 3 key ways:
In 24hrs, echinacea increases white blood cells (neutrophils) that deal with poisons, bacteria and waste products,

In 48hrs, lymphocytes that destroy viruses double;

Echinacea increases a process called "phagocytosis" which is the ability of white blood cells to engulf and destroy pathogens 1–3.
All this makes Echinacea a good friend for your immune system.
 Supported by research
But don't just take my word for it.  A meta-analysis, which is this highest level of scientific evidence, looked at 14 clinical trials and concluded that Echinacea reduced the symptoms and duration of upper respiratory tract infections by 58% compared to placebo4.
A preventative and a treatment
Use Echinacea as an immune system tonic and take in lower doses in the lead up to and during winter to reduce the risk of catching colds and flu.  You can also use higher, more frequent doses if you do catch a cold. Please check with your Naturopath or Herbalist for the correct dose for you.
How to determine quality
This is one herb where quality is crucial. The alkylamides and caffeic acids are only extracted in ethanol. This is one herb that won't work as a tea.
The alkylamides will also make your tongue tingle and will increase your saliva. This is a sure-fire way to know you've purchased the real deal.
Safety
This herb has an excellent safety profile and is suitable for most women during pregnancy and lactation.  *Cautions exist for those taking immunosuppressive medications and those with allergies to the asteraceae family of plants.
References:
Barrett B, Brown R, Rakel D, et al. Original Research Echinacea for Treating the Common Cold. Ann Intern Med. 2010;153(12):769–778. Available at: www.ebscoehost.com.
Di Pierro F, Rapacioli G, Ferrara T, Togni S. Use of a standardized extract from Echinacea angustifolia (Polinacea) for the prevention of respiratory tract infections. Altern Med Rev. 2012;17(1):36–41. Available at: http://www.ncbi.nlm.nih.gov/pubmed/22502621.
Sharma SM, Anderson M, Schoop SR, Hudson JB. Bactericidal and anti-inflammatory properties of a standardized Echinacea extract (Echinaforce): dual actions against respiratory bacteria. Phytomedicine. 2010;17(8-9):563–8. doi:10.1016/j.phymed.2009.10.022.
Schoop R, Klein P, Suter A, Johnston SL. Echinacea in the prevention of induced rhinovirus colds: a meta-analysis. Clin Ther. 2006;28(2):174–83. doi:10.1016/j.clinthera.2006.02.001.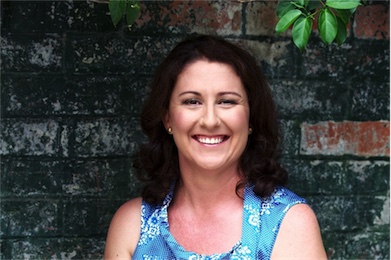 Need help with your immune health?
Norelle Hentschel is an experienced Naturopath with a clinic in Stones Corner, Brisbane who enjoys supporting her clients to reach their health goals.
Want more articles like this?
Receive a monthly digest of natural health information to help you become "health" sufficient!
PS. Your inbox real estate is precious, and we will never annoy you with sales pitches or share your details with anyone else. One email a month — that's it.