Your Naturopath in Greenslopes, Brisbane
Hi, I'm Norelle Hentschel owner and Naturopath at Your Remedy Naturopathy. I see my clients from a clinic located at Stones Corner, Greenslopes in Brisbane.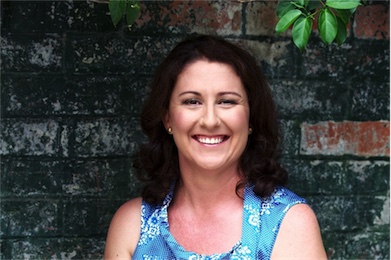 About me
As well as a love of all things herbal and natural health, I am a keen runner and enjoy the beautiful Brisbane River views while breaking a sweat. Not so much the steep hills though!
Head over to the About page to learn more about my journey into Naturopathy.
Qualifications:
Bachelor of Health Science (Naturopathy)
Professional Association
Australian Naturopathic Practitioners Association (ANPA) Member: 15/0786
My clinic
My clinic is located within "The Bower", Suite 3.25, 433 Logan Road, Greenslopes QLD 4120.
How I work/My approach
What's my style?
Your Remedy Naturopathy is about effective, affordable natural healthcare. Nutritional and herbal medicine can complement conventional medicine and other health care treatments. I'm happy to collaborate with your other health care providers.
I combine traditional knowledge of naturopathic and herbal medicine with the latest scientific research to optimise your health.
Personalised natural medicine
It's all about you. I'll customize a realistic treatment plan which meets your goals, budget and lifestyle. There's no "cookie-cutter" protocols but plenty of practical advice and tools to create your healthy life.
Read more about my health philosophy.
Health conditions treated
Primarily I am interested in helping you feel better, and I do see a broad range of health conditions in my clinic. However, I have a particular interest in:
 Head on over to the Health Issues page for a more comprehensive look at what I treat.
Booking your Naturopath appointment
Head on over to the Book a consult page to find detailed information on appointment types and current consultation fees.
I also offer a 15-minute free Discovery Call if you'd like to have a quick chat to see if I can be of help with your specific health condition.
Have you got questions?
I've answered a lot of the most common questions on my FAQs page. If it's not covered there, please contact me, and I'll get back to you as soon as I can.
Check out my health blog
I love writing and sharing health information.
I've written over 100 blog posts about various topics so chances I may have written one that could help you.
I look forward to helping support your health.